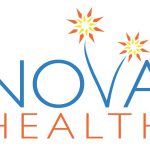 The Role:
Nursing can be an extremely rewarding job. Offering great care is not just about the skills you have, it's about being a fantastic people person with the ability to walk into any situation and have a positive effect on those around you. Being able to learn on the job and have the humility to accept feedback will help you to be at the top of your game in a rewarding job.
If you know you're an excellent Enrolled Nurse with a good attitude and skill set, then we have a job for you. You'll be working for our various in-home clients, hospital, Hospice and rest-home clients who come to us for exceptional staff to help them provide the best service and care possible.
This is what we're after:
A current New Zealand APC
Trained and comfortable in working in an array of areas (rest-homes, hospitals, Hospice, and people's homes)
Competent in using equipment and techniques associated with the above areas (e.g. moving and handling, infection control, medication management, subcutaneous pumps, wound management)
Good attitude and fantastic people skills
Common sense – adaptable to any situation
Flexibility to work irregular hours, and having the availability to help us to look after our clients when they need us most
The ability to travel to various sites
Experience in palliative care
A passion to care!
In return for your amazing set of skills; we will remunerate you well, offer practical and helpful support when you need it most (including clinical on-call support 24/7), and we will give you the hours that will suit you and your lifestyle. We link in closely with a range of training programmes, so there is the opportunity for you to gain practical qualifications while working.
Sound like a bit of you? Fill in the below form.
Alternatively, if you have any questions, get in touch through:
Email: HR@novahealth.co.nz
Looking forward to hearing from you!
Applicants for this position should have NZ residency or a valid NZ work permit.