Care & Support from experienced healthcare professionals when you need it most.
GENERAL + SPECIALIST NURSING & CAREGIVING SERVICES
At Nova Health we work around what best suits you. This may include help at home or additional support within a rest home or hospital.
Difficult choices:
It is a difficult decision to ask for help in your own home. Therefore we aim to provide you with exactly the help you need, without encroaching on your personal space.
A comprehensive care plan is provided, making you the center of our tailored experience. Feel free to talk to our nurse and care staff at any stage about your care and if there are any changes you'd like to make. The flexibility of our service means absolute peace of mind.
What we offer:
The help we can provide includes (but is not limited to):
Personal care – toileting help, washing, bathing, dressing and transferring.
Convalescent care and rehabilitation –  continued support with wound care, pain management, exercising and motivation.
Home help – keeping the routine at home going, including everything from washing and vacuuming to gardening.
Companionship – looking after your personal well-being and an ear to listen when required.
Additional support within current care environments – 

this is called 'specialing' and allows extra support and care over-and-above what a facility can provide.
Transportation – help with larger travel plans either nationally or internationally, where guidelines require support with any medical issues that may arise.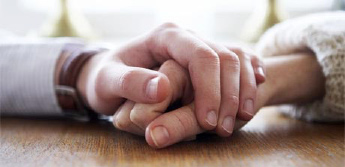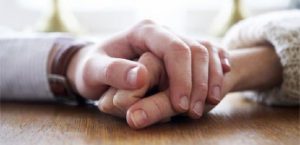 IN-HOME PALLIATIVE CARE
This is our specialty and we pride ourselves on being the best.
You have a choice….
Staying at home or within a familiar environment, close to friends and loved ones seems an obvious choice. Life for palliative patients is precious and being able to make the most of it means more quality time together.
Our close ties with Hospice and healthcare professionals means there's no compromise in care provided. A one on one approach ensures a personal touch that can make all the difference.
What we can offer in-home:
Each family and situation is unique. You can use us as much or as little as you desire. When your requirements change, we'll change with you. We offer nurses and caregivers from 4 hours to 24 hours a day depending on what you require and the complexity of care necessary.
Respite care and carer support is also an important part of palliative care and ensures family members aren't overwhelmed or exhausted. A portion of these care requirements may even be funded to help lessen the cost to you. (Please refer to our 'Funding possibilities' section.)
Expertise when you need them:
All Nova Health palliative nurses and caregivers are trained in palliative care. Regular professional development and training is offered to our staff to ensure continued competency at the highest level.
WHAT CAN I EXPECT?
Put simply – you can expect the best.
We have a wide range of healthcare professionals available who are skilled in all aspects of care.
Nova Health has a special relationship with local hospices, District Health Boards and other specialist care providers. This close relationship allows our staff to keep up-to-date with best practice and helps smooth your care journey.
We will endeavor to fit around you as best we can. Our staff are extremely flexible and their experience means they can aid in advising you in making care related decisions.
We do request that no shifts are less than four hours. This is in fairness to our staff and allows time for us to do what we do best and provide you with quality care.
Nova Health like to take a personal approach to providing care and build strong relationships with all our clients.. Furthermore, we keep things simple – no strange charges or complicated rates that are difficult to understand.
If this sounds like it would suit you or a loved one, please get in touch.