Looking for help for yourself or a family member? Check out our brochure.

Short on staff and looking for an extra hand?

Analytical, reporting, consulting services and bespoke IT solutions. Find out more.
WHO WE ARE
Nova Health is a specialist healthcare agency that works alongside many rest homes and hospitals within your community.  We also work with private clients to assist with specialist care at home, particularly palliative care.
With a large network of highly trained professional nurses, healthcare assistants and clinical staff, we have a range of skills that can complement almost any situation or environment.
WHAT MAKES US DIFFERENT
At Nova Health we focus on keeping it simple, personal and being the best at what we do. Our highly experienced staff provide wrap-around care to suit your unique situation and environment. We are a boutique agency with an emphasis on personal service and quality care.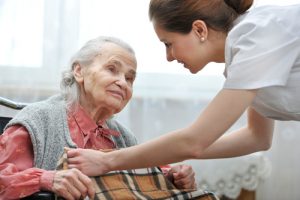 Nova Health offers you the chance to make a real difference. See what we currently need.
WHAT WE DO
In addition to specialist healthcare services, the help we provide includes (but is not limited to)…..
Personal Care
Toileting help, washing, bathing, dressing, as well as regular transferring and everyday difficulties.
Convalescent Care and Rehabilitation
Continued support with wound care, pain management, exercising, and motivation.
Additional Support
Within current care environments, this is called 'specialing' and allows extra support and care over-and-above what a facility can provide.
Companionship
Looking after your personal well-being and an ear to listen when required.
Home Help
Keeping the routine at home going, including everything from washing and vacuuming to gardening.
Transportation
Help with larger travel plans, either nationally or internationally, where guidelines require support with any medical issues that may arise.
Testimonials
Without the wonderful supportive team (from Nova Health) our parents would not have been able to stay in their own home. The help with meals, driving them to appointments, supervision of medication and many other day to day tasks has… Read more "Gillian's Testimonial"
Gillian - Cambridge